The DRI - Premier IT Service Provider
---
At the DRI, we take pride in providing the highest quality IT service and support to the Tampa Bay area and beyond. We have specialists in all technical areas of IT who can help our customers save money while providing unsurpassed service and support.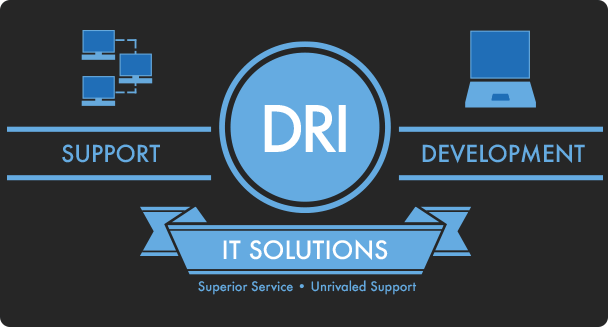 Regardless of the time of day or day of the week, DRI provides service, support, and solutions for all of your technology needs. We provide service and support from a single computer up to and including global IT data centers as well as solution design and implementation for any of your technology needs. DRI excels at providing business integration solutions that help our partners to increase productivity, lower technology costs, and keep management from worrying about their technology tools and systems.
DRI has been supporting our customers since 2002 and was officially incorporated in 2009. Our Team has an extensive IT background in all areas of technology with complementary and overlapping skill sets. Collectively we have worked in big corporate environments through smaller home based start-ups. We understand the IT challenges business owners have, and we have the experience necessary to make an impact.
DRI has numerous partners that operate locally in the Tampa Bay area as well as partners that have a global footprint. We have a proven track record of providing top tier support from our partners that have two computers to our partners that have global IT infrastructure and everything in-between.
---
Available 24 hours a day, 7 days a week
Our team of experts are waiting to assist you! We can easily be reached by telephone at (727) 537-9394.

The DRI recommends e-mail as the preferred way to contact us. Send your request to support@thedri.com, your email is sent to ALL of our support staff, not just one person.
Dan Reeves Operations | Engineering (727) 537-9394 Dan.Reeves@TheDRI.com