Patient and Practice Communications
POS is a healthcare communication company that works with practices to improve patient and provider communication. And we do it with your brand, so every brochure, statement, form, electronic message and marketing piece is integrated, branded and personalized.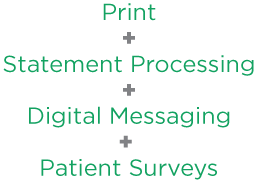 New Patient Registration and Welcome Packets
Make a good first impression with new patients. It starts with patient registration. In addition to registration forms, medical history, practice policies and so on -- are you taking this opportunity to market your practice? Introduce your providers. Provide an overview of your practice. Share directions and office location (s). Design your forms so they are easy to complete. POS has helped thousands of practices make a good first impression. Check out our new patient packets here.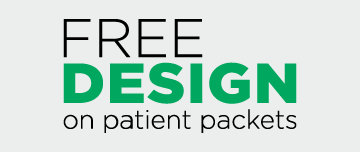 Industry Insights
When you want to learn more about communications in your healthcare field, we have you covered. Visit our website to sign-up for our new blog, communicate, download white papers, register for webinars and read testimonials from current POS customers.
POS Videos

Check out the POS YouTube Channel to view additional informational and educational videos.
Featured Whitepaper

Four Bottom Line- Boosting Additions To Your New Patient Packets
How do you find out what's missing from most new patient packets? You ask practices. We surveyed medical practices across the country, asking them, "Which of the following items do you send to new patients?" We discovered that the forms left out of new patient packets are items that can have a positive effect on practice bottom lines. There are four key inserts that are often forgotten but can boost your practice's bottom line.
Download this complimentary white paper.
Stacey Christensen Marketing Director 319.292.2876 schristensen@poscorp.com